Fall Basketball League
Boomer Fall Basketball League
2013-2014 League
Registration forms can be picked up at JCC
or click here Registration
Boys & Girls
3rd thru 8th Grade
Overview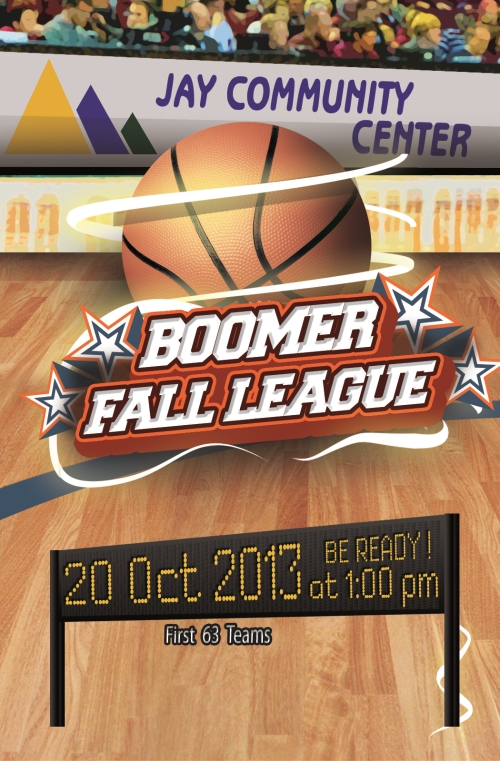 Boomer Leagues & Tournaments are open to all teams that are looking to play competitive basketball from October 2013 thru April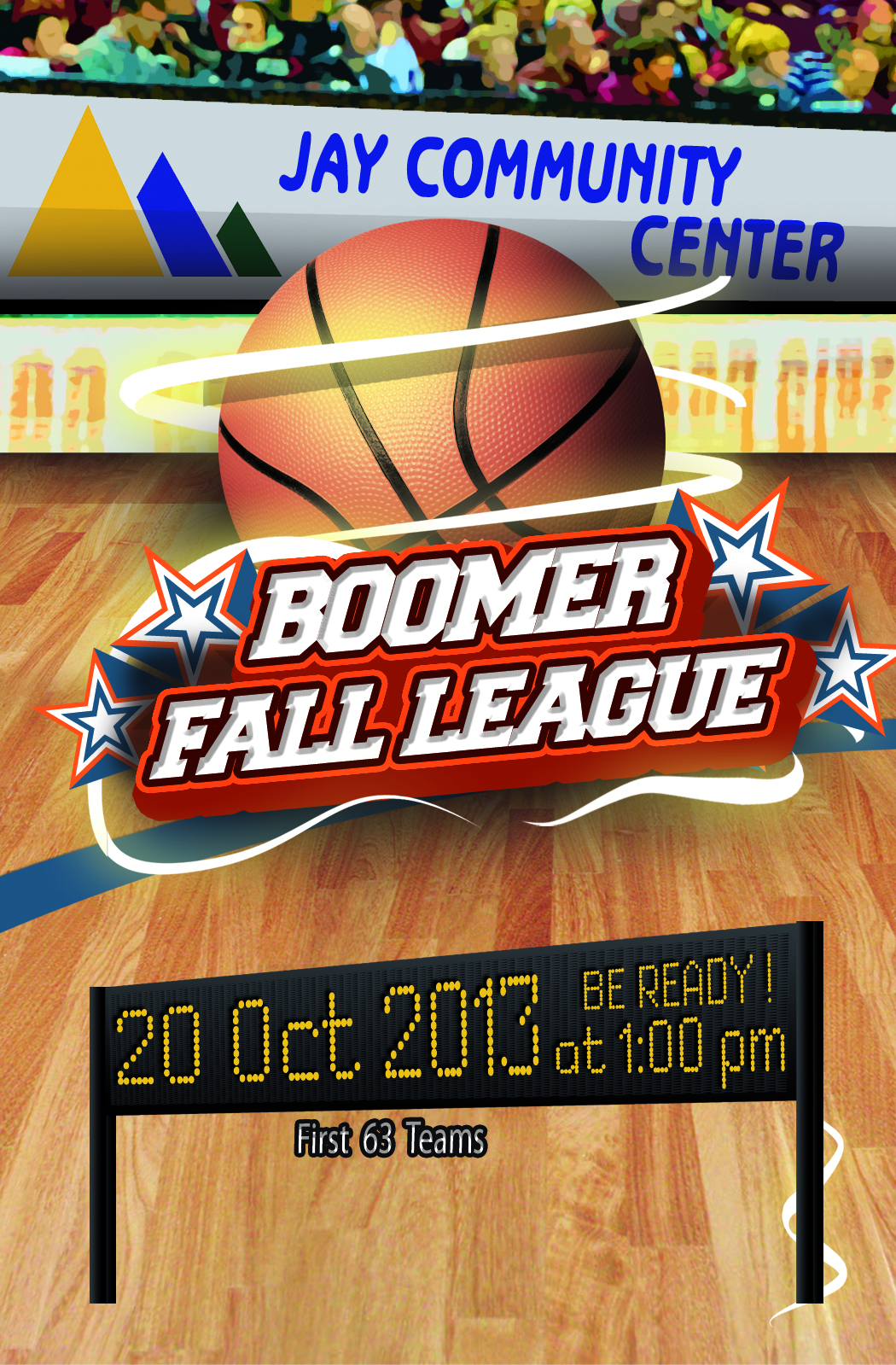 2014. Boys & Girls in the 3rd thru 8th grade (2013-14 school year) shall be eligible to play in their respective divisions.

Two Boomer Basketball approved referees shall be assigned to every Boomer game. Official Scorers & Timers will be provided by Boomer Basketball.
Where: Jay Community Center - Portland, IN / Home of Boomer Basketball
When: October 20, 2013– Nov. 24, 2013
63 teams - Sunday afternoon double headers
Fees: Each League = $75 per team (due 2 weeks before date of play)
**NEW** Tournament of Champions - April 5-6, 2014 is a free tournament for the winners of a Boomer League or Tournament for the 2013-14 Boomer Season. Single elimination with a two game guarantee.